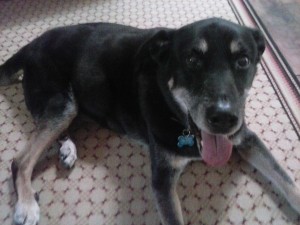 A really cool thing about Feldenkrais Lessons (R) is that they work for animals too.  I have used this method with a number of dogs as well as a cats with great results.  I am also a CCRP, Certified Canine Rehabilitation Practitioner.  I received my certification in 2003 from the University of Tennessee. Since becoming a Feldenkrais Practitioner I have used The Method regularly in my Canine Rehabilitation Practice at Healing Paws Rehab here in the St. Louis Area.   I have also used it to help teach some animals to find more comfort in their homes.  Things like better breathing, easier movement of forelimbs and rear limbs, greater ease in walking with arthritis and other uncomfortable conditions are the outcomes as a result of the lessons.
Some of the happy pets are allowing me to share their stories:
Krista, a Golden Retriever is finding better movement regularly through Feldenkrais Functional Integration Lessons: Krista
Cheyene, the Bengal cat experienced improved mobility in the spine with greater ease in walking and hunting following stiffness that developed possibly related to loss of mobility in the feet from surgery.
Rudy, the Standard Poodle found improved breathing through The Feldenkrais Method. He had difficulties as a result of a very large tumor that had developed in the chest.
Wiley, the Border Collie, Miles, the Pit Bull Terrier Mix, and Dakota, the Belgian Malinois all found improved smoothness and ease in walking following Feldenkrais Lessons that were used for musculo-skeletal weakness.
Tasha, the Welsh Corgi had improved abilities to ascend and descend stairs following Feldenkrais Lessons as she was experiencing discomfort from arthritis and a front leg structural variation.
Stevie, the Miniature Poodle, found improved use of his front leg through Feldenkrais Lessons as he had nerve impairment in the shoulder area (a bracial plexis injury). He was walking, leaping and scurrying about progressively after his lessons.
The Amazing Gracie, a 16 year old lab terrier, found agency and improved comfort and ease in the final arc of her circle of life maximizing her life with her adoptive parents and friends.